Nails Decorated with Butterflies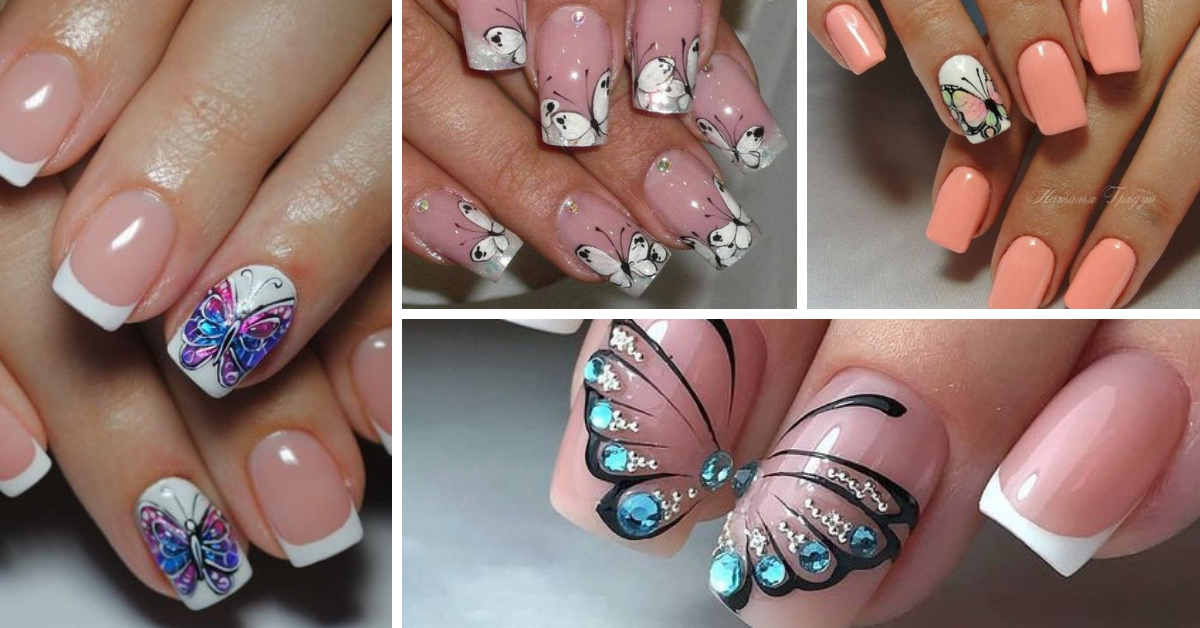 Paint your nails is to give a special touch to the visual feel more beautiful and attractive.
But for many women not enough enamel is only need something else to leave them even more beautiful. Decorate the nails turned fever in the female, most women can not go without decoration.
The choice is made by drawing through the personality and style of each woman can choose numerous figures, but the most requested is the butterfly for its delicacy and its meaning in nature leaving the nails much more delicate and attractive.
Meaning of Butterflies
For the Chinese the butterfly represents the woman in the universe, the word "butterfly" means sensuality, soul, luck, freedom, beauty, motion, among others.
Nothing better to set the woman than the butterfly with its colors delicate and sensitive.
Women who like to fly aimlessly, which are delicate and nature lovers are special beings like butterflies and can choose to make beautiful decorations on the nails.
The symbolism colorful butterflies that have diurnal presage happy events instead of having nocturnal moths that are dark, some black and even cause fear. In the imaginary both are linked to the human soul.
Nails Decorated with Butterflies Ideas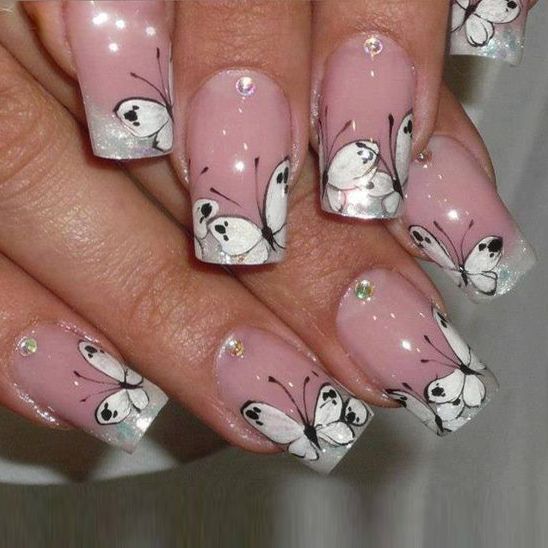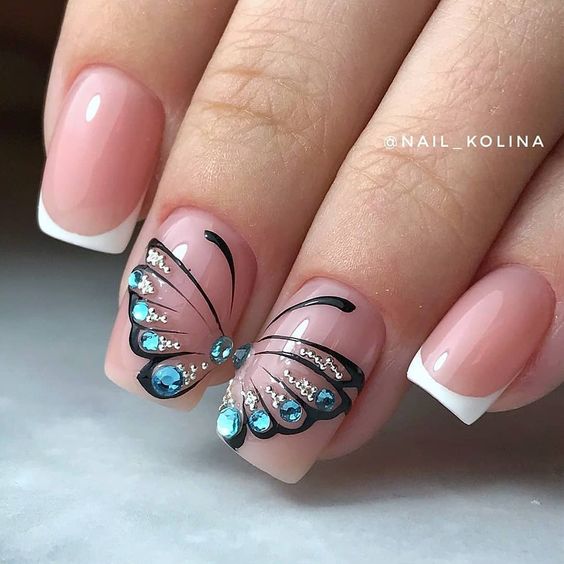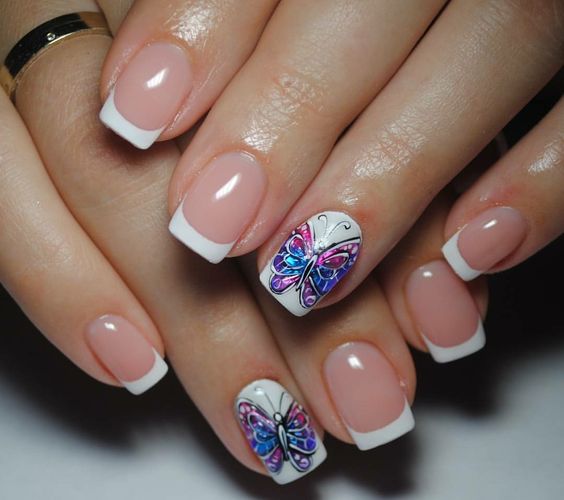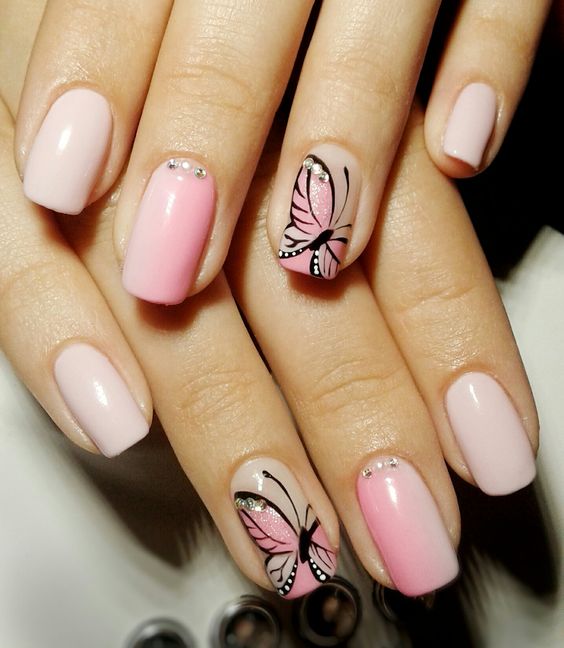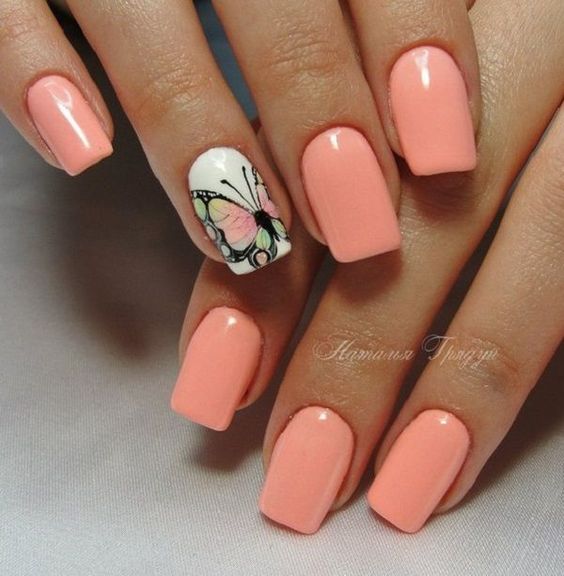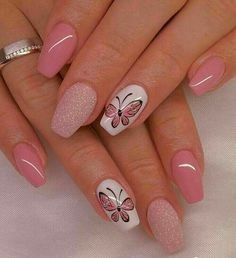 Decorating nails at home
To make the home decor you need a little practice and a steady hand, but with a little practice it is easy to achieve.
If you do not get excited and do not have any idea check out the video and see how easy it is:
Anyone is able to leave the nails decorated with beautiful butterfly just use your creativity.
For those who do not get excited with the enamel itself can risk making fabric paint that gives a wonderful effect and is very easy to handle, or is not pulling wire as enamel.
After the completed drawing is required to pass a basic trim to fix ink well.